There is actually a trail there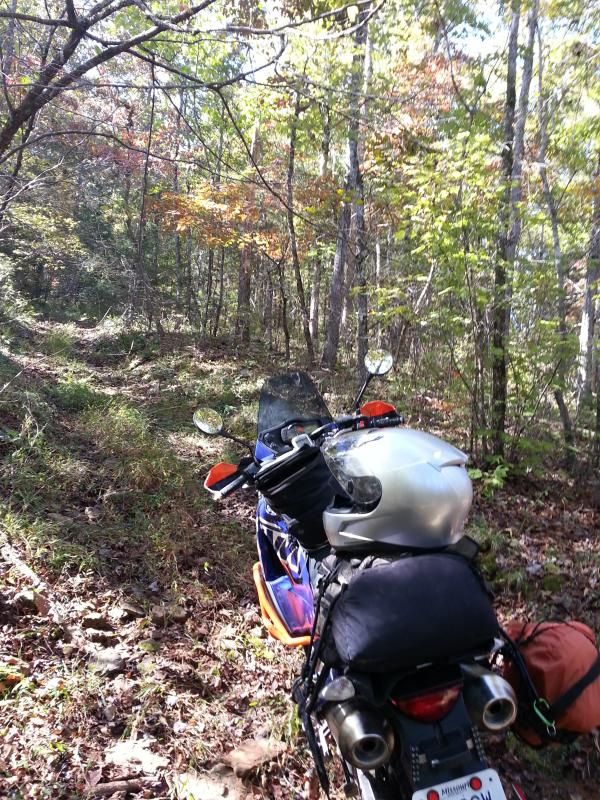 I don't recall where or when, but he is probably the "lets check on Andy" rider coming back to see how I am doing at picking my bike up.

A tiny stream of water compared to later that day...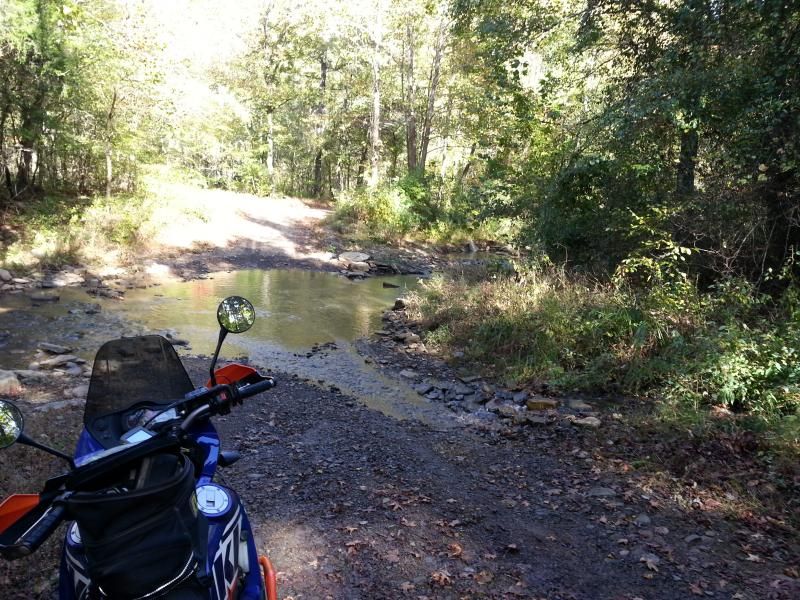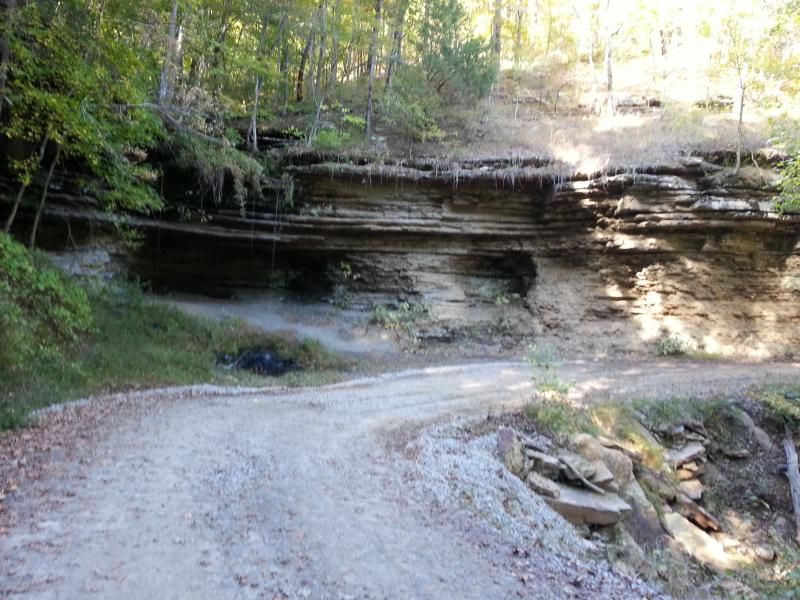 The other stream I didn't follow them across. I was done here and waited.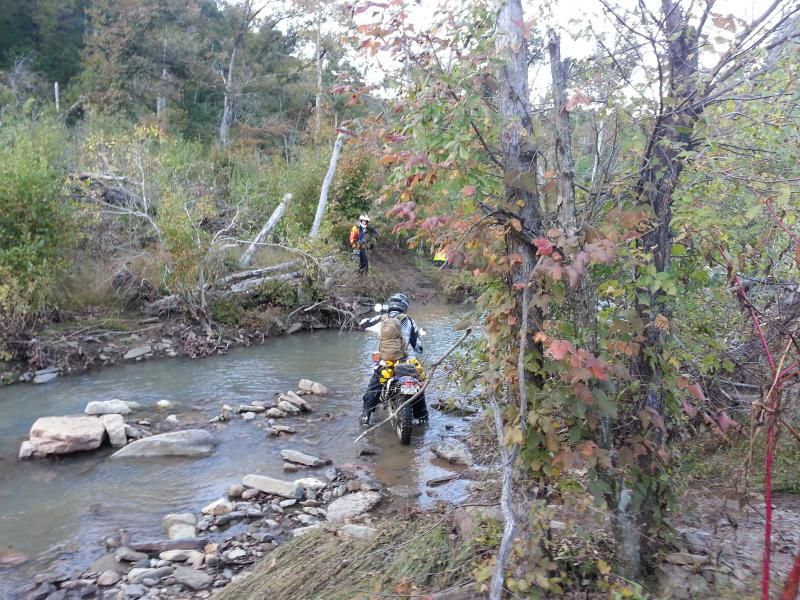 Same as above, just a shot of the bike over the trail. Just hanging out waiting on them to return from Spanhour Falls. I realize I don't have a dirt bike but when my bike covers the entire trail, well its a small trail. Even if its an atv trail.
Steve (Bronco) and Scott (Cuz) at the waterfall on the Big Piney. Very nice area. Bohawk's course up north of Oark was great for big bikes. If your aiming to do big bike stuff his 150 mile course is very nice (see top post for file). The three of us really liked the rolling roads and easy streams and we made great time in the afternoon. (unlike earlier where I was learning the GPS and [mis]leading us into atv trails)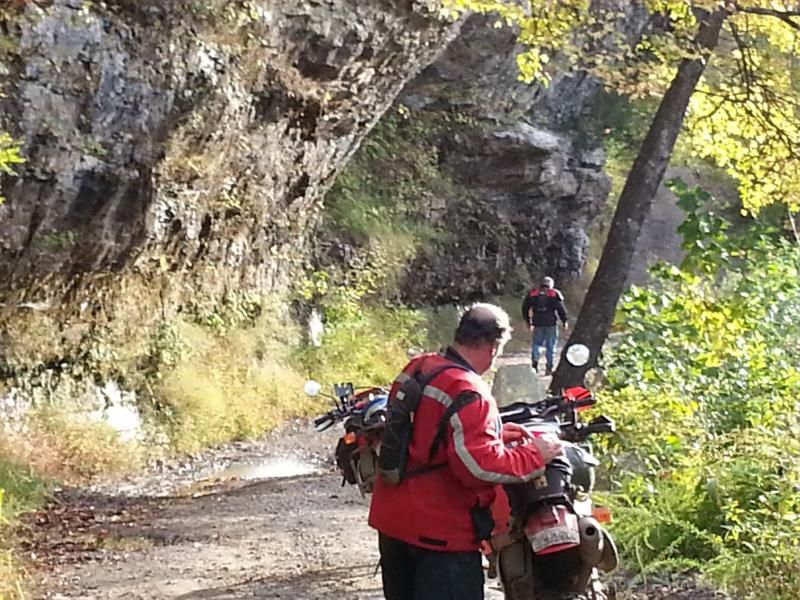 Nice shot of Steve, the overhangs and just how high up we where on that ledge road.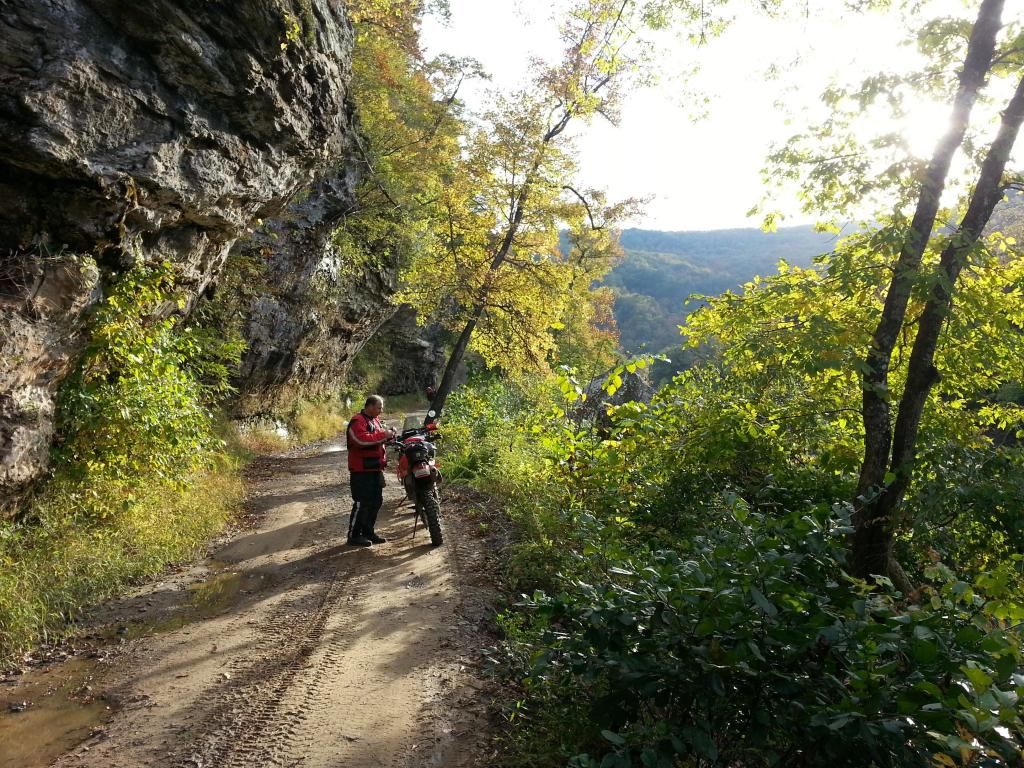 I had a great time. Following the smaller bike crowd allows you (well me at least) to try stuff you'd swear was impossible, but you can only push the odds & and get so tired, or see it get too tough, for so long so I usually relented after a time to avoid a bad spill. With that said I totally appreciate the help getting my bike up (about anyone that went) or following me back up that hill (Ward), and just waiting on them coming back from somewhere more gnarly than where I stopped to wait. I really enjoyed the water crossings once I got going. Big mud holes, well...
I was so beat after two days, even when my bike broke after checking the trailers & trucks I was fine with just sitting around the rest of the day and did not bother to try to fix it (just freaking beat). Just glad I didn't ride to natural bridge and have that happen.
Great time, great people, glad I could go! NWA is just one amazing place.
2015 Husky FE350S
2012 KTM 990